Featured Products
Welcome to DJ Dedicated Designs Website
Here at DJ Dedicated Designs we sell a wide range of professionally designed personalised corporate promotional products as well graphic design services.
Each product is individually created with attention to every detail using the finest materials.
We specialise in a huge variety of beverage, beer holders and a large variety of drinkware from coffee mugs, thermal mug and glassware for all your personal and corporate needs.
Our stubbie holder range is great for promotional corporate gifts or for hens and bucks night ideas or even a wedding stubby holders bomboniere as a thank you for all your guests.
We can create custom products such as invitations for birthdays, weddings, engagements, hens & bucks nights or any occasion you like, thank you cards and baby announcements. We also sell products such as bar mat runners, coffee mugs, mouse mats and beautiful wall art photo montages that will be talking piece in your house.
Any product or design can be changed to suit any occasion, theme or colors of your choice and we are very happy to help make any alterations you like to come up with a unique design especially for you.
You will find that all our products are great value for money, and every effort is made by us to make sure that you are totally satisfied with your design before the final product is made.
We are constantly updating all products with new designs so keep an eye out and visit us regularly.
If you need something that may not be on our website please just contact us as we have a large variety of suppliers and can usally source what you are after for any of your corporate and promotional item needs.
How To Order / Order Forms
1. Choose a design that suits you, or have one of our professional graphic design create one for you.
2. Go to the order page for you product(s), add to cart the things you want for your order and then proceed to checkout. Or just give us a call and we can have a chat.
3. Email your image, text and any design requests.
4. Your proof will be emailed to you to reveiw within 3 business days.
5. Once your design has been approved and payment received, you order will be shipped within 10 business day (up to 4 weeks on some products in peek periods) - if you have a deadline to meet contact to discuss if it can be done in time for you.
IMPORTANT INFORMATION.
Dates we will not be available
We will not be able to complete any orders and will be not available to reply to any queries during any of the following periods:

TBA - None at this time

We will be available to complete orders during all other dates, and will do our very best to ensure that all orders are completed during the times when we are available.

Please feel free to make your purchase or ask any questions and we will follow-up your order as quickly as possible within available dates.
Business Contact
Details
For more information on any of our products please do not hesitate to contact us anytime and we will be more than willing to help you with any quieres you may have about any of our products.

Phone: 03 5282 6030

Mobile: 0419 215 886

Email: sales@djdedicated.com.au

Address: PO Box 132
North Geelong, VIC 3215

Business Hours:
Monday - Friday 10am to 4pm
excludes plublic holidays
Australia Wide Delivery:
Melbourne, Sydney, Canberra, Perth, Brisbane, Adelaide, Darwin.
Not limited to capital cities, but all regional and also remote areas of Australia. If you get mail we can get your order to you.
Postage Rates & Timeframes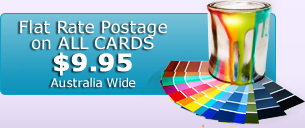 Contact Information
Email Address




Phone:

Land: 03 5282 6030
Mobile: 0419 215 886



Postal Address

PO Box 132, North Geelong
VICTORIA, AUSTRALIA 3215



Business Hours

Monday to Friday 10am to 4pm
(excluding public holidays)